Jaguar Elite Care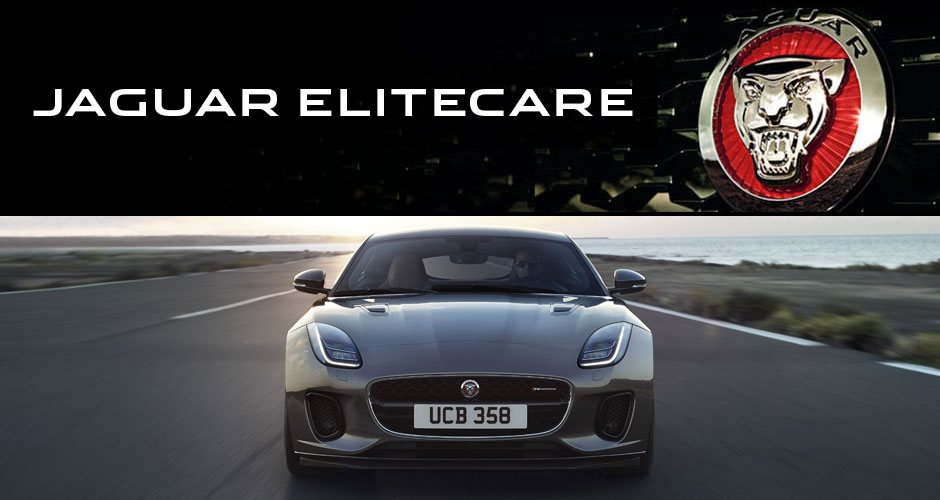 With Jaguar EliteCare, you'll enjoy our best-in-class 5-year/60,000-mile coverage*, complimentary scheduled maintenance and roadside assistance, plus the extraordinary Jaguar InControl® Remote & Protect™ that lets you stay connected to your vehicle. Together, these features ensure both you and your Jaguar vehicle are looked after 24/7, 365 days a year – letting you focus on something more important: driving and enjoying your Jaguar vehicle.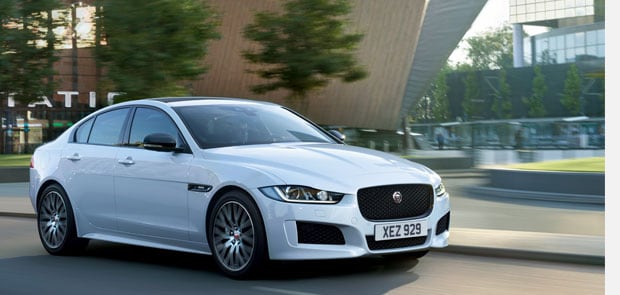 5-YR/60K-MILE, BEST IN CLASS COVERAGE*
Every Jaguar vehicle comes with the reassurance of a best-in-class, 5-year/60,000-mile coverage*, which includes a New Vehicle Limited Warranty, complimentary scheduled maintenance, roadside assistance and Jaguar InControl® Remote & Protect™.
COMPLIMENTARY SCHEDULED MAINTENANCE
Complimentary scheduled maintenance is the best way to keep your Jaguar in top condition, and the best place to receive it is at your local Jaguar Retailer. Jaguar-trained technicians know every Jaguar inside and out and utilize only genuine Jaguar-approved parts.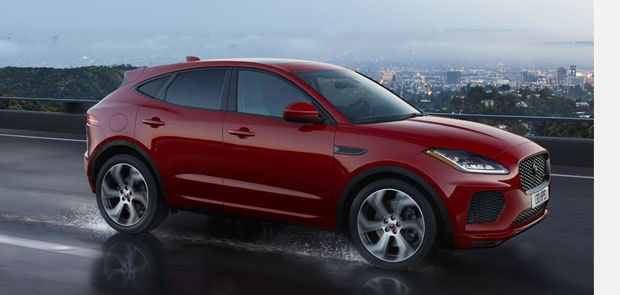 In the unlikely event you need to use it, you'll be pleased that every new Jaguar vehicle comes with complimentary 24/7 roadside assistance. It can be utilized anywhere in the U.S. while your Jaguar vehicle is under warranty.
THE POWER OF JAGUAR INCONTROL®
Jaguar InControl® helps you stay connected to your Jaguar vehicle like never before. This array of innovative features and services ranges from infotainment and connectivity options to roadside assistance and remote start, among others.
| MAKE | LIMITED WARRANTY (YEAR/MILES) | COMPLIMENTARY MAINTENANCE (YEAR/MILES) | ROASDSIDE ASSISTANCE (YEAR/MILES) | TELEMATICS COVERAGE (YEAR/MILES) |
| --- | --- | --- | --- | --- |
| JAGUAR | 5/60,000 | 5/60,000 Sched. | 5/60,000 | 5/Unlimited (bCall) Unlimited (eCall) |
| Acura | 4/50,000 | N/A | 4/50,000 | 90 Days/Unlimited |
| Audi | 4/50,000 | 1/10,000 | 4/Unlimited | 6 month trial period |
| BMW | 4/50,000 | 3/36,000 | 4/Unlimited | 4/Unlimited |
| Cadillac | 4/50,000 | 3/36,000 or 4/50,000 | 6/70,000 | 5/Unlimited on star services |
| Infiniti | 4/60,000 | N/A | 4/Unlimited | 6 months/Unlimited |
| Lexus | 4/50,000 | 2 @5,000 & 10,000 | 4/Unlimited | 1/Unlimited |
| Lincoln | 4/50,000 | 2/24,000 Sched. | Unlimited for 1st Owner then 6/70,000 | 1 or 3/Unlimited |
| Mercedes-Benz | 4/50,000 | N/A | 4/50,000 | 5/Unlimited |
| Porsche | 4/50,000 | N/A | 4/50,000 | 3/3,000 |
| Volvo | 4/50,000 | 3/36,000 Sched. | 4/Unlimited | 6 mo./Unlimited |